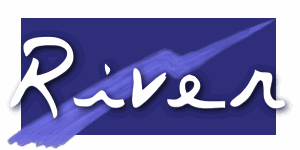 Welcome to River, home of the high performance Real Time Data Pump System!
The River Data Pump gets your real time data to your client, fast and reliable!
Need a scalable, platform independent solution to deliver financial quotes to many desktops at once? You're welcome!
Need to distribute your data flow to your branch offices without using too much precious bandwidth of your computer network? The River Data Pump was made for you!
Ever wondered why all brokers in a dealing room have to connect to the same server to access the same figures? They don't have to: the River Bandwidth Server takes the load off the central server and off the network!
River was founded with the needs of financial institutions in mind, but if you like to use the Real Time Data Pump to send the scores in a tennis match in real time over the Internet or the weather conditions at the world's favourite surfs... contact us! The Data Pump system is your software component of choice for all applications that involve real time push technology over Internet, intranet or extranet.